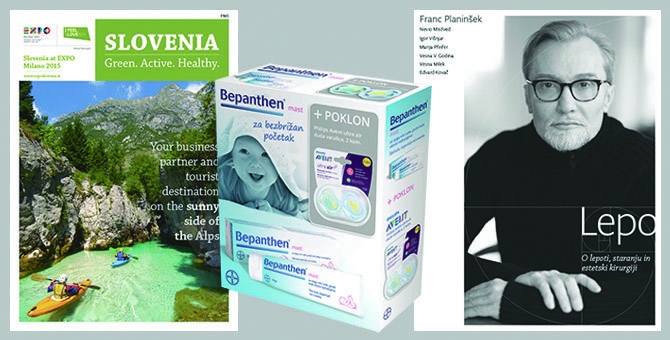 about us
We have 30 years of creativity behind us for well-established domestic and foreign clients from various
(non-)economic spheres, and for those yet to be established.
We strive to improve their recognisability and the recognisability of their products and services, to
increase their sales while being creatively fresh, comprehensible, and open at an affordable price.
We try to be the "free riders" of this business, to seek out new challenges and take the path less trodden.
MEDIJA GRAFIČNO OBLIKOVANJE d.o.o. was established in 1992 by separating the department of graphic design from its parent company MEDIJA d.o.o – the importer and authorised dealer for the Adobe software in Slovenia.
NAME: MEDIJA GRAFIČNO OBLIKOVANJE d.o.o.
ADDRESS: Prečna ulica 6, 1000 Ljubljana, Slovenia
PHONE: + 386 082 059 330
MOBILE PHONE: + 386 41 70 55 60
FAX: + 386 082 059 331
E-MAIL: marko@mgo.si, info@mgo.si
VAT ID NUMBER: SI95843884
REGISTRATION DATE: 07th Dec 1992
OWNERSHIP: Private Company
CAPITAL STOCK: 12,101.48 €
REGISTRATION NUMBER: 5687942000
TRANSACTION ACCOUNT NUMBER: SI56 0201 0001 9099 266
REGISTRATION DOCUMENT NUMBER: 1/20399/00
© MEDIJA GRAFIČNO OBLIKOVANJE d.o.o.

Prečna ulica 6

1000 Ljubljana

Slovenia